AI-Based ICOs Will Continue to Trend in 2019
Even though the blockchain technology could have many applications in the real economy, when it comes to companies creating new impressive ICOs there seems to be a lack of vision. We have so many projects wanting to launch cryptocurrency exchange platforms, which make us question whether the actual project will turn out to be successful enough in order to sustain the token price.
Because of that lack of new breath-taking projects, people wanting to invest in ICOs had been focusing on companies wanting to provide high-tech solutions, in particular projects who use Artificial Intelligence or other innovative technologies, used in combination with the well-known blockchain technology.
Fetch.AI surprised
Back in March, Binance's Launchpad platform hosted new fundraising for an interesting project called Fetch.AI. It brings together machine learning, artificial intelligence, multi-agent systems, and decentralized ledger technology in order to create an economic internet.
Fetch.AI will be a semantic, geographic and decision-based navigation for autonomous agents to deliver seamless problem-solving. It will also provide a unique scalable ledger to support high transaction speed.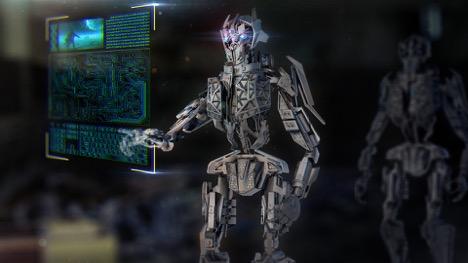 Source: pixabay.com
People were eager to invest in exchange-backed ICOs, choosing to get involved in projects features on platforms like Launchpad. Those who trade with TDS Capital or other trading platforms were also able to invest in new featured ICOs.
In the case of Fetch.AI, the project turned out to attract huge interest from retail investors, as the $6 million in hard cap was reached within minutes and almost 70 million FET tokens had been sold to Binance users.
New similar projects coming?
With Fetch.AI in the rear mirror, there are other projects who want to use AI. The Seed Token Project is an open, independent, and decentralized marketplace for developers, publishers, and other people.
The platform provides development tools, intellectual property, and a tokenized network for delivering front-ends to AI technologies. SEED actually pays consumers for their contribution to AI systems.
Even though the ICO date had not been yet provided, SEED is expected to be one of the top ICOs in the second half of 2019. The project is created by a group of experts from the industry and had already received significant media attention.
Other projects that will provide innovative and improved software solutions will be among the top-rated ICOs, as investors as looking for companies that aim to create disruptive applications – ones that could generate an increase in productivity and more effective digital systems.